The Frost Place Writing Intensive is a intimate reading and writing workshop that directly follows the online Conference on Poetry and Teaching. Its goal is to give teachers the opportunity to focus entirely on writing and revising their own writing. Participants will also attend a faculty poetry reading and Q & A session. Certificate of completion includes 11 hours of continuing education credits.
2021 Writing Intensive
June 30–July 1, 2021
Applicants must be current or former participants in the Conference on Poetry and Teaching. No discounts will apply. No scholarships are available.
The Writing Intensive begins on the afternoon of June 30, shortly after the Conference on Poetry and Teaching concludes. It will end on the afternoon of July 1.
The 2021 Writing Intensive will be led by Teresa Carson.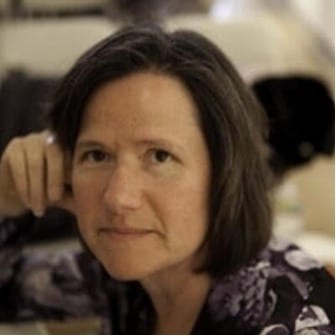 Teresa Carson's work centers on the themes of time, memory, and the stories we humans tell.She holds an MFA in Poetry and an MFA in Theatre, both from Sarah Lawrence College. She is the author of four collections of poetry: Elegy for a Floater (CavanKerry Press, 2008); My Crooked House (CavanKerry Press, 2014), which was a finalist for the Paterson Poetry Prize; The Congress of Human Oddities (Deerbrook Editions, 2015); and Visit to an Extinct City (Deerbrook Editions, 2021). She lives in Florida, where so co-curates two programs aimed at fostering cross-disciplinary collaborations and putting art into public settings: The Unbroken Thread[s] Project and Art in Common Places. She frequently contributes her ideas about poetry on the CavanKerry Press blog and in a weekly "poem blast" la poesia della settimana